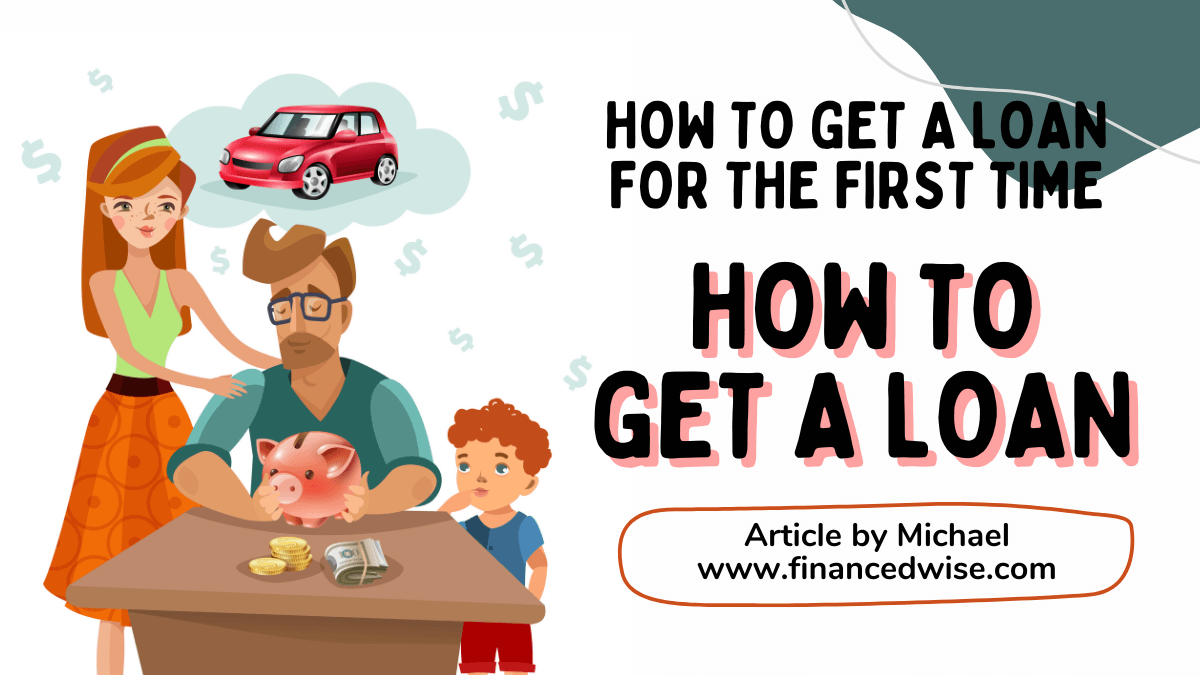 One of the most critical steps in buying your first home is getting a mortgage, and there are important things to concern when deciding which one is best.
Although the variety of financing choices available to first-time homebuyers may seem intimidating, investing the time to learn the fundamentals of real estate financing can help you save a lot of time and money.
Why Do We Get A Loan?
There are many reasons why people take out loans. Some people need money to cover unplanned expenses. Others may want to consolidate debt or make a large purchase.
For this reason, loans can assist you in getting the money you want. However, it's important to remember that loans must be repaid with interest. This means the total amount you'll need to pay back will be more than the amount you borrowed.
Ensure you know the interest rate, the timetable for making payments, and any fees or penalties related to the loan. Additionally, it is best to visit several lenders and evaluate their loan rates. It's also good to shop around and compare rates from various lenders.
If you need help making ends meet, there may be better solutions than a loan. Other options, such as credit report counseling or debt consolidation, may be more appropriate.
How To Get A Loan For The First Time?
For many people, taking out a loan is a necessary part of life. For a car, a home, or a significant purchase, loans can help you get the things you need.
But if this is your first time taking out a loan, the process can seem a bit daunting. Here's a quick guide to getting a loan for the first time.
There are some things to remember when considering a loan for the first time. Here are five steps on how to get a loan:
Know what you need the loan for.
This will help you determine the type of loan you need and the loan amounts you should borrow.
You'll need to know what you're borrowing for when you're ready to apply for a loan. This will help you determine how much money you need and the best loan for your needs.
You need to take a loan for a few different reasons. You may seek to consolidate debt to income dti ratio, finance a huge purchase, or cover an unexpected expense. No matter the reason, it's essential to clearly understand what you need the loan for before applying for a personal loan.
Start by creating a budget if you need help with how much money you need to borrow. This will help you better understand your monthly expenses and how much wiggle room you have in your budget.
Compare rates and conditions from several lenders by shopping around. This will make it effortless for you to select the finest loan for your requirements and guarantee that you receive the greatest offer.
Shop around.
Compare interest rates, fees, and terms from different time borrowers. Getting a loan, which will be the first time, can be a daunting task. When searching for a loan, there are many factors to consider, so comparison shopping is essential to get the best price. The following advice will help you choose the appropriate loan for your requirements:
# Determine how much you need to borrow: This will assist you in reducing your alternatives and make it simpler for you to evaluate prices and conditions.
# Shop around: It is crucial to compare rates and favorable terms from multiple lenders.
# Read the fine print: Ensure you understand the loan's terms and conditions before signing anything.
# Ask questions: If you have any questions, ask the lender before agreeing to anything.
# Compare rates and terms: Once you have found a few lenders you are comfortable with, compare their rates and terms to find the best deal.
Consider your options.
If you get a secured loan or find a co-signer, the interest rate on your loan will be reduced. A few several to consider before applying for a loan for the first time.
The first is whether or not you need a loan. You may get a loan with a cheaper interest rate if your credit is strong.
The second thing to consider is the kind of loan you want. There are many different types of loans, each with advantages and disadvantages. You'll need to choose which loan kind is ideal for you.
The third consideration is the loan's conditions. Interest rates, payment periods, and fees might vary greatly among lenders. You should evaluate loans from many lenders to discover the best suits your requirements.
The ability to repay the debt is the fourth factor to consider. Make sure you can afford the monthly installments before you take out a loan.
The fifth thing to consider is what you will put up as security for the loan. Collateral is a valuable item that the lender can take if you don't pay back the loan. It could be your house, car, or something else. Make sure you know what could go wrong if you use your collateral to get a loan.
Apply for the loan.
Ensure you provide all the necessary data and paperwork to qualify for a personal loan. Most individuals will, at some time in their life, need to borrow money.
It might be intimidating to take out a loan, whether for a vehicle, a home, or even a modest personal loan, particularly if it's your first time.
Know your credit score. When it comes to being authorized for a loan, this is one of the most important considerations.
A good credit score enhances your possibility of being approved for a loan with ideal conditions and interest rates. Even if your credit score is poor, you may be able to get a loan, albeit the terms of the loan will not be as favorable.
Before you sign anything after being accepted, be sure you comprehend the loan's terms and conditions.
There is a crucial fact you have to comprehend before applying for your first loan. The loan's terms and conditions are crucial. You must confirm that the monthly payment and the total amount owed on the loan are manageable for you.
It will help if you start by doing some comparison shopping. You must look for the best lender out of the numerous available options. Before choosing a lender, be careful to examine interest rates and costs.
Once you've located a lender, an application is required. The lender will review your credit history and determine if you are a strong candidate for a loan to track your record. You will be granted a loan if you have an excellent credit history.
You will be required to sign a contract after being granted a loan. The terms and conditions of the loan are outlined in this contract. Before signing the contract, be sure you have read and understand it.
Finally, make sure you make your payments on time. If you default, the lender can take back your borrowed money.
Don't miss: Capture This Saving Tips To Help Keep Your Finances Better
Bottom Line
When you consider your long-term financial objectives, there's a good possibility that they entail some significant investments, like buying a home or a vehicle.
You need an established credit history and a credit score that qualifies you for low-interest rates before you can even shop around for a mortgage and car loan rates.

Must See
Discover the hidden factors that can inflate your loan balance in this comprehensive guide....

Navigating the labyrinth of federal tax withholding can be daunting, but this comprehensive guide...

Discover how the 50/30/20 rule, endorsed by the Consumer Financial Protection Bureau, offers a...