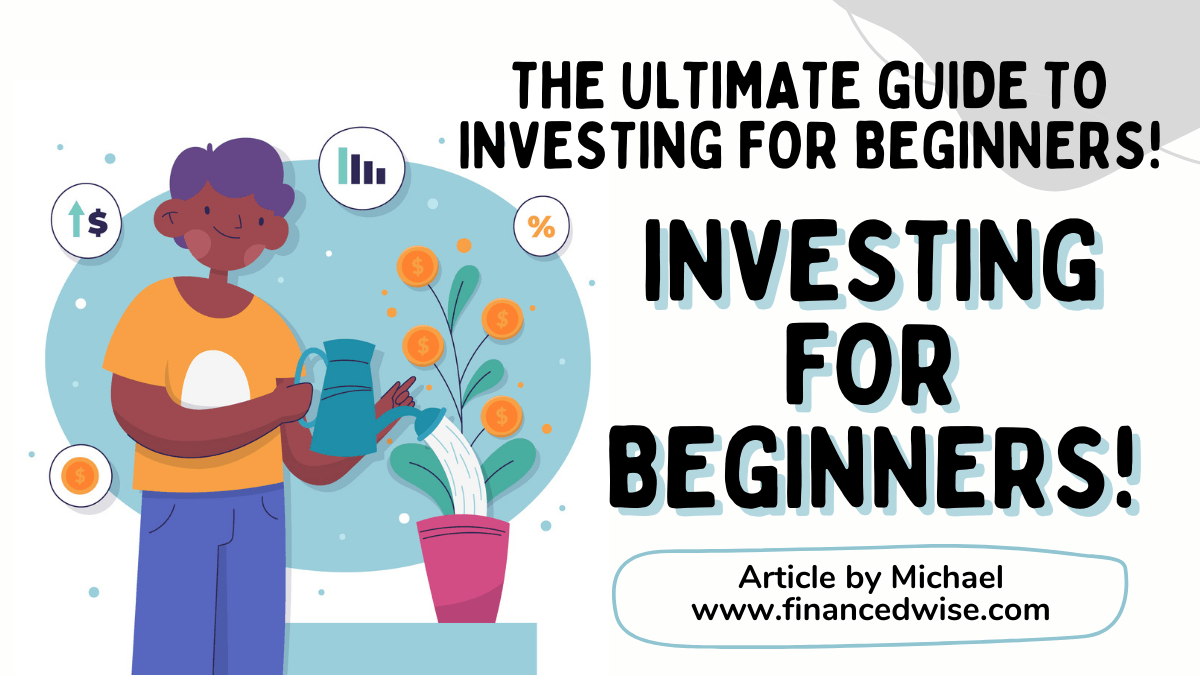 Investing is putting money into a financial scheme, property, product, or commercial venture with the hope of getting a profit. It is an asset and it can be described as money, time, or effort. So, beginners should understand the core factors of investing before stepping forward for an investment project.
First of all, you have to remember that investment plans can vary from a person to person. That is why you should have to follow up expert's guidance to select the ideal investment plan match for your expectations.
Why Investing is Important?
As we highlighted earlier if you are a beginner at investing it is very important to get some knowledge about investing before starting a project as this is an extensive field which can never see success without theoretical understanding.
Here we hope to guide you accordingly to invest as a beginner. So, as the initial stage let's look at what is the importance of investing in your life.
# It is an incredible source of passive income
Since this is an extremely competitive era, having an active income like your job may not be enough to fulfil your daily expenses. So, opening a passive income by investing in a highly reputed company is an ideal choice for the younger.
# Gets economic independence
Being economically independent is the greatest blessing that can a young person can achieve at an early age. A good investment plan may let you enjoy this freedom.
# Helps to defeat inflation
If you get into the right investment plan, there is nothing to be worried about possible inflation.
# It lets you follow your fascination
Do you know how much younger are suffering from a loss of expectations? If you are thinking to have a totally satisfied lifestyle, you should definitely go for an investment plan.
# Receive tax benefits
Taxes seem the most burning factor in the current economy. Having a single income method may increase this burden several folds. So, again, the right choice is an investment.
# You can feel more financially secure
Financial independence and security are both interconnected factors. So, you have to be powerful with an investment plan to achieve both these.
Understand the basics of investing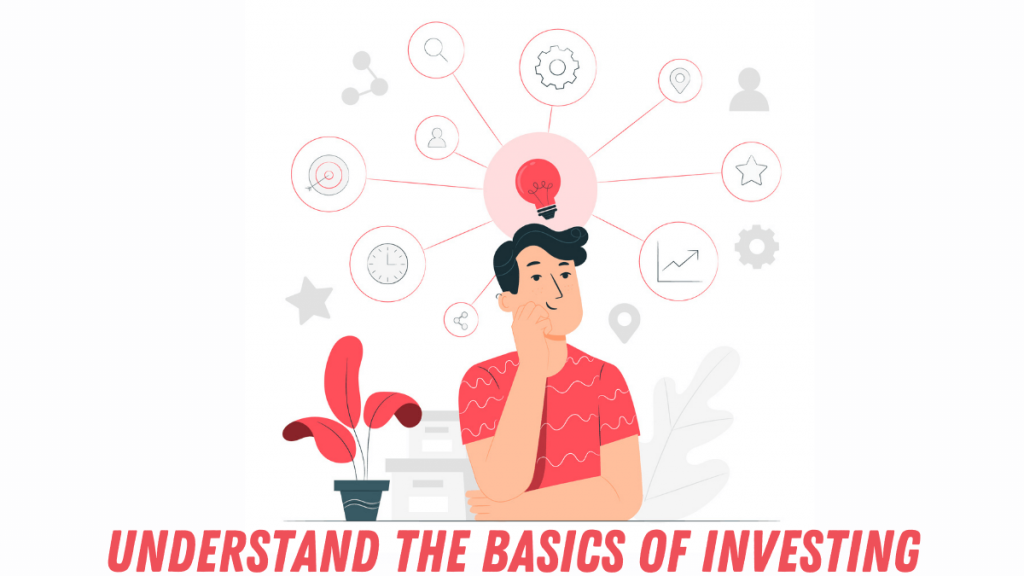 Investing your money wisely can get worthiness for your life. That is why it is necessary to know why you are investing. Your investment objectives will govern what you invest in, how much money you invest in, and for how long you invest Etc.
Your age, your income, your financial goals, your risk tolerance, and your time limit will specify the finest way to invest your money.
There are different types of investments.  Among them, stocks, bonds, exchange-traded funds (ETFs), mutual funds, retirement plans, certificates of deposits, cryptocurrencies, commodities, and annuities are more common types of investments. But, all those are specified according to the personal plans and individually deliver distinctive advantages and risks.
Risk and Return
To be a brainy investor you have to maintain a healthy risk tolerance. Some economic outcomes such as stocks have a high risk than other economic outcomes. That's why there is no guarantee of profit when you buy stocks. If the company's performance is poor or falls out of favour with investors, its stock will drop. Then your money will be lost.
Other investments like certificates of deposits and government bonds are considered secure as they are federally safe. Yet, the returns of these investments are somewhat lower than the stocks.
Diversification
Diversification is an ordinary investment technique that brings about buying various types of investments to decrease the risk of market value. It is a part of "asset allocation".
It means how much of a portfolio is invested in different types of asset classes. Many investment options are used by different individuals by considering the pros and cons. The most familiar method to modify your portfolio is using different kinds of asset classes within the selected asset classes or beyond that.
Set financial goals and create an investment plan.
A Financial goal is any strategy you have for your money. There are 2 main types of financial goals. Namely, those are short-term or long-term.
So, you can have a long-term financial goal or a short-term financial goal. Having distinct financial goals aids you keep your money where your goal is.  Your financial goal should be equipped with the following features.
# Specific
# Measurable
# Realistic
# Time-based
# Achievable
# Should be your own goal
# Relevant
To make a proper investment plan, you have to follow these steps
01. Set a SMART goal.
02. Calculate how much you need to save each month.
03. Select your investment strategy.
04. Develop an investment policy statement with your advisor.
05. Review your plan regularly.
Importance of setting finance goals
Determining and prioritizing your goals will assist you to invest better in successfully driven market projects. Simply, a well-developed financial goal will let you enjoy the following benefits.
# A good financial goal makes your vision clear about your future plans.
# Will aids you to develop an investment method.
# It maintains your inspiration to accomplish your investment goals.
# May help you to confound the lack of savings.
#A good set of financial goals will let you avoid the debts.
Tips for creating a plan that aligns with your goals
Here are the 7 most effective tips for creating an investment plan that is ideally matching for you.
Integrate savings and investing
You should have an understanding of how much you can save per month as with your budget. So, savings and investments both should follow simultaneously as both are indicators of your progress.
Specify the best way to invest
Next, find the best method of investment by following different strategies. Here you may use your goals to customize your plan.
Specify why you are investing
A SMART goal will let you understand what it is the purpose of investing in the selected goals. So, the benefits should only be used for that purpose. Otherwise, you will fail to meet ultimate expectations.
Systematize before you start
Following a systemic sequence in investment plans will let you keep a checklist on every step. Thus, there is less chance of failure.
Figure out the impact of time on your portfolio
Timing is another important factor in the investment plan. Sometimes, you will lose a great amount of money just due to a change of a few seconds. Collecting knowledge and experience in this field will let you perfectly grab the correct time.
Consider whether you need expert help
No matter how much you are knowledgable, if you do not an expert in the field, it is good to get their help. Since they deal with the same thing again and again and every day, they can help you to be successful.
Remember to review your progress
Regular reviews are the best way to identify drawbacks as early as possible. So, never forget to have frequent reviews.
Choose a brokerage or investment platform
A brokerage account is an investment account that allows you to buy and sell different types of investments. Such as stocks, bonds, ETFs, and mutual funds. You can use your brokerage account to gain access to stocks and other types of investments.
An investment platform is an administration service for your undertakings. A lot of people invest in several managed funds, resulting in lots of annoying paperwork. Investing through a platform facilitates the administration of the multiple supervised accounts in your portfolio.
Different options for buying and selling investments
Once you start investing, you may find different options to be accomplished for buying and selling investments. Often, the individuals fail to progress further due to fault use of these options.
Option means a financial instrument that is based on the value of underlying securities like stocks. An options contract offers the buyer the opportunity to buy or sell. It depends on the type of contract they hold and the underlying asset.
Each options contract will have a specific expiration date by which the holder must exercise their option. The named price on an option is identified as the strike price. Options are generally bought and sold it online or through retail brokers.
The four basic kinds of options used in investment plans are,
01. Buying a call option
02. Selling a call option
03. Buying a put option
04. Selling a put option
Factors to consider when choosing a brokerage or investment platform
After your money is invested through a selected platform, you can advise your adviser to exchange investments or modify your strategy anytime online or over the phone. As an impact of these extra services and functionalities, you may be required to pay an administrative fee to use the particular platform.
If you are planning to invest via an investment platform, it is crucial to consider your possibilities in terms of the fee trade-off. You may also consider whether you will be better off utilizing a platform or investing straight in individual funds.
Understand and manage investment costs
Every investment has a cost. Even if you do not recognize you are paying. There are different types of expenses by means including taxes, charges and hiring fees.
So, you must understand that kinds of expenses may be there inside your investment plans. But, not all of them are causing losses. While it offers you to regain profits through your investments, these costs are also negligible.
Types of costs associated with investing
Here are the five common types of investing costs.
01. Expense ratio or Internal expenses.
02. Investment management fees or investment advisory fees.
03. Transaction fees.
04. Front-end load.
05. Back-end load or surrender charges.
Strategies for minimizing costs
Anyway, no matter how many losses are there by means of cost, you can still manage those through better use of the following strategies.
# ave a strong portfolio and show you are aware of all the costs.
# Go with a no-load fund.
# Choose a discount broker to save on fees.
# Beware of those little fees and do not hesitate to ask why those costs are applied to you.
Don't miss: How to Create a Realistic Budget and Stick to It
Monitor and review your investments
To ensure you are on track to reach your investment goals, it is important to monitor and review your investments regularly.
This will allow you to identify any potential issues quickly and make adjustments as needed in order to avoid any unexpected shocks that could derail your plans.
The importance of regularly reviewing your investments
It is very much essential to review the current condition of your investment periodically.
# To invest the money that can put out of budget.
# By regular reviewing, you can keep the details updated.
# You may also identify mistakes in portfolios through these reviews.
# It allows you to prevent portfolio overlapping.
# You may also save on taxes.
Tips for monitoring and making adjustments as needed
Here are the six basic tips to adjust your investment plans to match the current status of the economy.
01. Focus on the interest rate and stock trends daily.
02. Keep updating with market trends weekly.
03. Review financial statements quarterly.
04. Contact or interview funds or firms once or twice a year.
05. Listen in on conference calls annually.
Seek professional advice
If you are considering an investment, it is wise to seek professional advice first. Professional advice is any information, suggestions or recommendations that provide an investor with guidance on what investments would be best for them.
With the help of professionals, investors can make more informed decisions about their investments and better manage their money.
The benefits of working with a financial advisor
Once you start to deal with a financial advisor you may be able to avail following benefits.
# The advisor helps you through unstable periods.
# It will also help you navigate and select account types.
# Will inform efficient use of tax policies.
Tips for finding a reputable financial advisor
No matter, how many benefits are there to hiring a financial advisor for a successful investment plan, if you fail to find the right person, it will be a waste. So, you may follow these tips and tricks to find the best advisor for your investment plan.
# Know what financial services you need.
# Learn which financial advisors have your back.
# Learn about financial advisor's options. You can follow the below list to refer to more.
01. Rabo-advisors.
02. Online financial planning services and advisors.
03. Traditional financial advisors.
04. Consider how much you can afford to pay an advisor.
05. Verify the financial advisor's background.
Stay informed and continue learning
To ensure success for any endeavour, it is important to stay informed and continue learning. Regular updates will help you stay on track and make sure that your efforts are not wasted.
Continuing to learn more in the same field or related fields can also provide invaluable insights into most effective strategies and tactics.
The importance of continuing to educate oneself about investing
It is very important to continue learning about investing and stay informed while you are investing. Because the knowledge is getting updated every time.
As investing is a somewhat risky procedure, you have to keep in touch with new things, new rules, and regulations.
Resources for staying up to date on financial news and information
Find the below-mentioned mostly used resources that may help you to keep updated with investment policies and financial news.
# Online investing courses
# News and stock charts
# Crowdsourced contents 
# Investor relations pages
# EDGAR (Electronic Data Gathering Analysis)
# Mobile investment apps
# Websites related to investing
Don't miss: The Most Common Financial Mistakes to Avoid
The Bottom Line
In conclusion, we hope this article has been helpful in giving readers a better understanding of the fundamentals of investing. With the knowledge gained from this article, readers should be well-equipped to build and maintain a solid investment portfolio.
Wishing everyone the best of luck on their journey toward personal finance success!

Must See
Discover the hidden factors that can inflate your loan balance in this comprehensive guide....

Navigating the labyrinth of federal tax withholding can be daunting, but this comprehensive guide...

Discover how the 50/30/20 rule, endorsed by the Consumer Financial Protection Bureau, offers a...