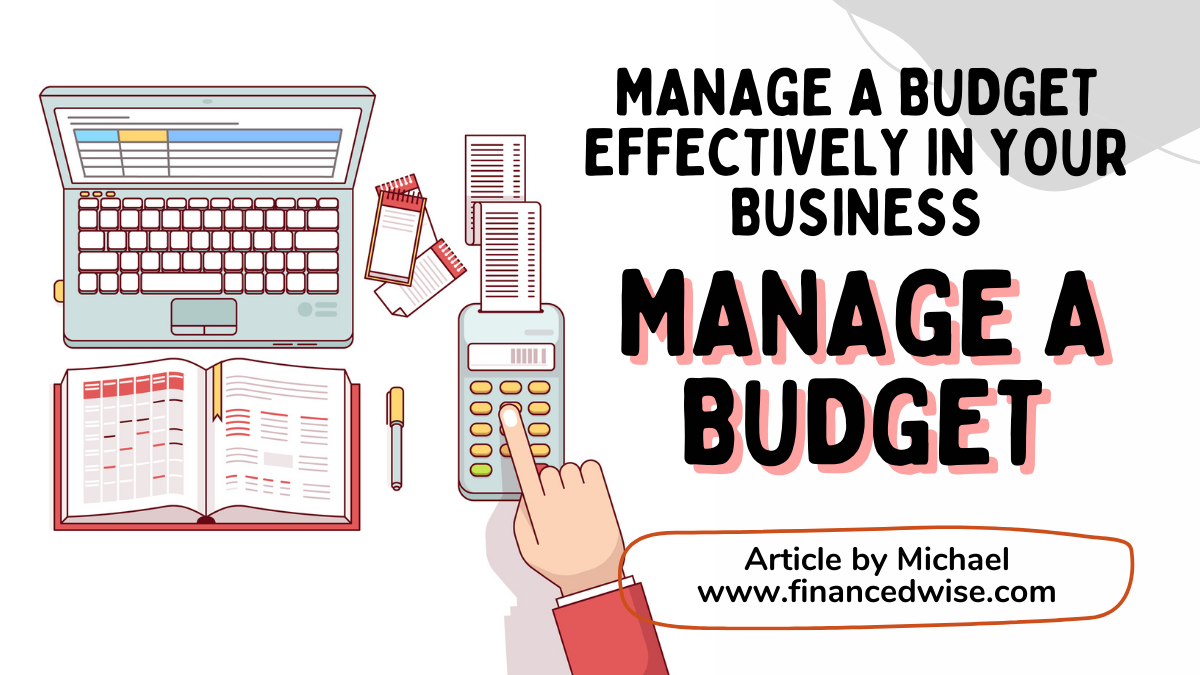 Successful organizations keep track of their income and expenses, and frequently, managers of specific departments are in charge of various aspects of budgetary management.
However, inexperienced managers could need more training in efficient budget management. If so, to advance their careers and meet the demands of their employers, they will need to acquire the skills required to manage this crucial component.
Fortunately, if you need to create budget planning for your business, you can learn the necessary types of budget management techniques. This article on understanding budgetary management in a business will show you how to enhance your skill set.
Your small firm depends heavily on cash flow. Your firm will expand when you have a sufficient income stream, control your expenses, and generate healthy profit margins.
Lack of funds is rarely the cause of a business failure; instead, inadequate budgeting processes and cash flow management are the problem four out of five times.
By developing, monitoring, and adhering to a small business budget, one of the best strategies to prevent cash flow issues and boost small businesses' growth is possible. This section will discuss a business budget, its crucial, and how to create one.
You may improve the financial management of your company by using this approach to get your annual business budget in excellent shape.
What Is Budget Management
Budget management is the process of allocating financial resources to achieve organizational goals.
Developing a budget requires an understanding of the organization's goals and objectives, as well as the resources available to achieve them. The budget should be realistic and achievable and regularly reviewed and updated.
Monitoring actual results against the budget are critical to meeting goals. Adjustments may be necessary if actual results differ from the budget.
Budget management is a critical function of any organization. It ensures that resources are allocated efficiently and effectively to achieve organizational goals.
How To Manage A Budget Effectively In Business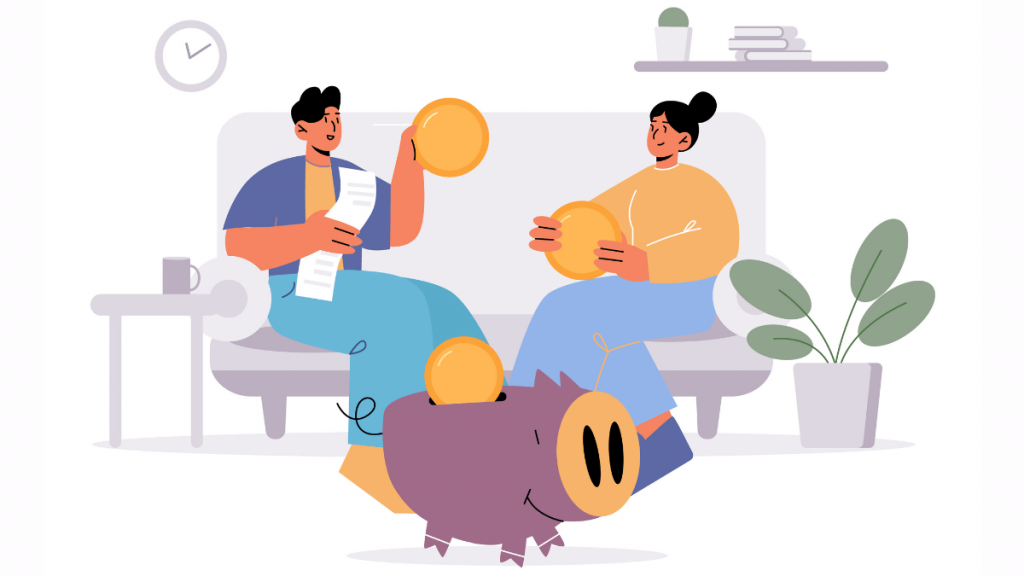 Understanding the importance of a budget and understanding how to implement effective business budget management during daily operations are two distinct concepts.
Let's examine a few ideas for converting high-level understanding into tasks you and your management team can carry out.
Don't miss: All The Things About What Is Tax And How Does It Work
Set budget details appropriately
Different formats for budgets exist. The first step is to understand how specific this version needs to be effective in design. At the very least, budgets should be broken down by department.
However, delving too far into line items could be more helpful. It may be easier for managers or even specific employees to understand the specifics of frequent purchases.
It would be best if you also allowed managers to modify budgets in response to the performance. For instance, a marketing manager may need the flexibility to switch spending between social media platforms.
Delegate effectively
Owners may pay for the majority of spending in the initial stages of starting a business personally.
A significant turning point in a business's growth is when there are too many decisions for the small business owners to handle alone.
Giving someone else the authority to make financial decisions for the company can be challenging. The bottleneck of having to get every purchase decision past the owner's desk will be removed by delegation.
Having tools for budget management training at their disposal can aid managers in honing their abilities.
Collaborate
A certain level of autonomy over their budgets is required for departments.
Promoting communication between related departments is equally important. Because the goals of the marketing and sales teams overlap, working together can make both teams more efficient.
To develop the best plans for keeping systems current without going over budget, finance would do well to collaborate closely with IT.
HR might need to contact the travel management team to determine the most economical hiring methods.
Standardize budget reporting
You now have a budget that is split among several departments if you follow the steps in the correct order.
Each department alternates between managing its budget independently and working with various other teams. Who's keeping track of all these multiple updates is the issue that may now cross your mind.
Maintaining a central "home" for budget management is crucial so executives can obtain a comprehensive, high-level view. Working with a central system that all budget users can access will help you achieve this.
The same method of expense recording should be used by all departments, even those that manage their budget monitoring. So you won't get confused about how to combine all records into a single master budget record.
Collect complete, accurate numbers.
Your budget's health depends on how you track actual business costs. A budget that doesn't go through this process is only a theoretical document with no ability to influence business decisions.
Gather accurate updates for each period to see how your intended budget performs in practice.
Setting up distinct spend categories and making the expense submission process as simple as possible are two ways to accomplish this.
Context is important when discussing categories. The same meal can fit into different types depending on why you're eating at the restaurant. An interview with a potential hire counts as an HR expense.
Sales occur over dinner with a customer. Your travel money is used for meals for business travelers.
So that you have a precise understanding of each sort of expense, set up your system to classify these variable costs accurately.
Choose fast accounting software.
The longer managers have to spend chasing down staff members to turn in revenue and expense reports, the more likely it is that some expenses will start to slip through the cracks.
The ease of recording and sharing budget data depends significantly on your chosen accounting software.
For connecting different departments or locations, cloud-based technology is ideal. Inviting a colleague from another division to stop by and look at a cost that impacts several teams is simpler.
There is no confusion between different versions of the same document because everyone sees the most recent information.
Automated procedures are frequently a part of modern technological solutions, which might lower the possibility of mistakes.
Human error can quickly occur while entering data into spreadsheets. While producing more accurate reports, automation can save up time period for staff members.
Set budget update appointments
We've all encountered circumstances where every project has a simultaneous deadline.
It can be tempting to abandon any task that isn't directly related to managing a heavy workload during a crunch time.
But budget management must be crucial to keeping your company's finances on track. The longer a budget is put off, the more likely you'll soon need to put out another fire.
Decide how frequently you'll close the books and inform department heads of necessary course corrections. A quarterly or monthly audit can help identify overspending and identify it early enough to address the problem.
Keep looking forward
The knowledge you learn from comparing actual spending to anticipated spending on one budget can help you design the following.
By recording your comments from financial statement reviews, you can make drafting your next budget easier next year.
Reviewing your notes can reveal patterns you might not otherwise see. Your budget data is one of your most potent resources for creating future goals and estimates.
Don't miss: Capture This Saving Tips To Help Keep Your Finances Better
How To Plan And Create A Budget That Works
An elaborate plan that specifies how much spending money you'll spend each month or year is called a budget.
You allocate every dollar to a job based on your opinion of the best use for your company's resources. Then, to assess your success, you'll compare your actual spending to the budget even before the unexpected costs.
A business budget will assist you in the following:
# Determine your expected income in advance.
# Organize how you will use the money.
# Take note of any differences between your plan and reality.
Don't miss: Top Facts About On How To Get A Loan For The First Time
Bottom Line
The most important thing to remember when managing a budget effectively is to be aware of your financial goals and to track your progress along the way. Monitor your spending and adjust as needed to stay on track in the long term.

Must See
Discover the hidden factors that can inflate your loan balance in this comprehensive guide....

Navigating the labyrinth of federal tax withholding can be daunting, but this comprehensive guide...

Discover how the 50/30/20 rule, endorsed by the Consumer Financial Protection Bureau, offers a...